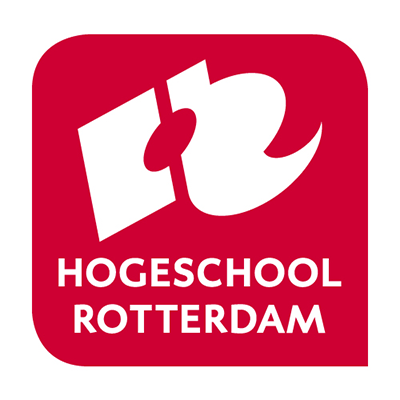 Rotterdam University of Applied Sciences (RUAS) is one of the major Universities of Applied Sciences in the Netherlands. The university is divided into eleven schools, offering more than 80 graduate and undergraduate programmes in seven fields: art, technology, media and information technology, health, behaviour and society, education, and of course, business. Currently around 30,000 students are working on their professional future, studying at our university.
The School of Built Environment focusses on the strategy, design, construction and (socio-) economic factors in the development of sustainable and resilient cities and works on research to contribute to building the most sustainable and durable harbor city in the world. The School of Built Environment comprises of 7 bachelor and 2 master programmes, all departments operate in the fields of Technology and Business. They are strongly connected to one another, which reflects the professional work field. Due to this professional connection they cooperate closely both from an organisational and content point of view. With nearly 300 staff members, the School of Built Environment offers education to around 3500 students.
The combination of bachelor and master programmes, together with the research opportunities at the Research Centre for Sustainable Port Cities, make the School of Built Environment an interesting partner for various cooperative ventures.